"As mystery deepened over the fate of the Boeing 777 and its 239 passengers and crew, most of them Chinese, it became clear that highly classified military technology might hold the key."
Copyright © 2005-2014 GlobalResearch.ca
---
Folha de S.Paulo
US spying

Avaaz and David Miranda Start Campaign for Snowden's Asylum

Published on 12/18/2013

Brazil Denies Asylum to Snowden in Exchange for Information

Espionage Whistleblower Edward Snowden to Seek Asylum in Brazil

An Open Letter to the People of Brazil
Copyright Folha de S.Paulo. All rights reserved. All materials contained in this page may not be reproduced in any media, whether electronic or printed, without the prior written permission of Folhapress.
---

The Economist's country of the year
Earth's got talent
Resilient Ireland, booming South Sudan, tumultuous Turkey: our country of the year is…
Dec 21st 2013 | From the print edition

HUMAN life isn't all bad, but it sometimes feels that way. Good news is no news: the headlines mostly tell of strife and bail-outs, failure and folly.

Yet, like every year, 2013 has witnessed glory as well as calamity. When the time comes for year-end accountings, both the accomplishments and the cock-ups tend to be judged the offspring of lone egomaniacs or saints, rather than the joint efforts that characterise most human endeavour. To redress the balance from the individual to the collective, and from gloom to cheer, The Economist has decided, for the first time, to nominate a country of the year.

But how to choose it? Readers might expect our materialistic outlook to point us to simple measures of economic performance, but they can be misleading. Focusing on GDP growth would lead us to opt for South Sudan, which will probably notch up a stonking 30% increase in 2013—more the consequence of a 55% drop the previous year, caused by the closure of its only oil pipeline as a result of its divorce from Sudan, than a reason for optimism about a troubled land. Or we might choose a nation that has endured economic trials and lived to tell the tale. Ireland has come through its bail-out and cuts with exemplary fortitude and calm; Estonia has the lowest level of debt in the European Union. But we worry that this econometric method would confirm the worst caricatures of us as flint-hearted number-crunchers; and not every triumph shows up in a country's balance of payments.

More, HERE.

Copyright © The Economist Newspaper Limited 2013. All rights reserved.
---


Snowden voted person of the year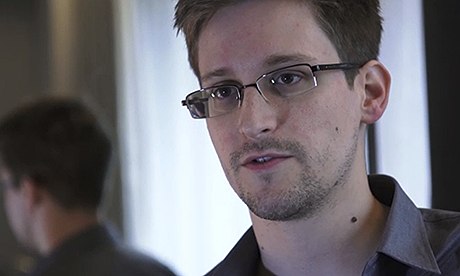 In May Edward Snowden flew to Hong Kong where he gave journalists the material which blew the lid on the extent of US digital spying. Photograph: The Guardian/AFP/Getty Images
For the second year in a row, a young American whistleblower alarmed at the unfettered and at times cynical deployment of power by the world's foremost superpower has been voted the Guardian's person of the year.

Edward Snowden, who leaked an estimated 200,000 files that exposed the extensive and intrusive nature of phone and internet surveillance and intelligence gathering by the US and its western allies, was the overwhelming choice of more than 2,000 people who voted.

The NSA whistleblower garnered 1,445 votes. In a distant second, from a list of 10 candidates chosen by Guardian writers and editors, came Marco Weber and Sini Saarela, the Greenpeace activists who spearheaded the oil rig protest over Russian Arctic drilling. They received 314 votes. Pope Francis gained 153 votes, narrowly ahead of blogger and anti-poverty campaigner Jack Monroe, who received 144.
Snowden's victory was as decisive as Chelsea Manning's a year earlier.
More, HERE.

© 2013 Guardian News and Media Limited or its affiliated companies. All rights reserved.
---
Click on HERE to get the latest Los Angeles Times News